Job Center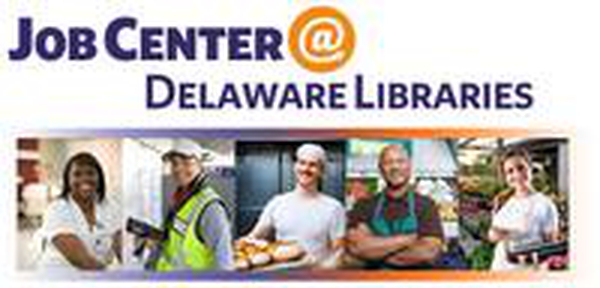 Job Center @ Delaware Libraries

About the Program
To address the online access needs of economically vulnerable communities in Delaware, the Department of State's Division of Libraries is upgrading equipment and expanding a training program at public computer centers throughout the state. Not only will this program increase access to computers at public libraries, it will also show job-seekers how to use those computers to develop the skills they need to find meaningful employment.

We will use new technology, including public access computers, assistive technology, videoconferencing capabilities, and wireless networking, to establish Job center @ Delaware Libraries at Dover, Georgetown, Seaford, and Wilmington libraries.

Focusing specifically on the needs of the unemployed, the Job center @ Delaware Libraries will offer specialized training for resume building, job searching, and interviewing skills, financial literacy and lifelong learning. In Wilmington, the area with the largest Hispanic population in Delaware, the program plans to expand
Spanish-language computer training programs.
Program Goals
The Job center @ Delaware Libraries program will:
• Organize and sustain job center in public libraries throughout the state by leveraging unique partnerships and resources to combat unemployment through workforce development and educational programs –
at four (4) anchor public libraries and 28 satellite public libraries.
• Upgrade public computer centers at all 32 public libraries statewide and deploy approximately 50 new computer workstations, wireless access, and video conferencing capabilities.
• Train as many as 2,000 residents with approximately 29,000 hours of teacher-led training over the three years of the program. Training will focus on digital literacy, test preparation, and workforce education.
How It Will Work
Job-seekers will register at the Job center @ Delaware Libraries and use the new computers to take
self-directed skills assessment. A trained specialist will then help them create a "personal empowerment plan", a step-by-step approach to finding employment. They will also learn basic computer skills, how to search online databases, and how to create a resume, write a cover letter and prepare for interviews.
The Job center @ Delaware Libraries will also provide prospective entrepreneurs with the information they need to get a small business started.
Volunteers Needed
The program seeks dedicated volunteers and local employers to assist individuals seeking a job. We are looking for volunteers who have experience with human resources, computers, counseling, and/or job coaching.
For more information or to volunteer, please contact the coordinator at one of these four libraries:
Jean Pepper
Dover Public Library
302.222.8509
jean.pepper@lib.de.us
Project Partners

Bill & Melinda Gates Foundation
Christina Adult Education Program (CAE)
Delaware Center for Distance Adult Learning (DCDAL) Delaware Department of Education (DOE)
Delaware Department of Labor (DOL)
Delaware Department of Technology & Information (DTI)

Delaware Economic Development Office (DEDO) Delaware Financial Literacy Institute – The Money School Delaware Technical & Community College (DTCC) Delaware Workforce Investment Board (DE WIB) Literacy Volunteers Serving Adults (LVSA)
Retired Seniors Volunteer Program (RSVP)