Annual Amish Country Bike Tour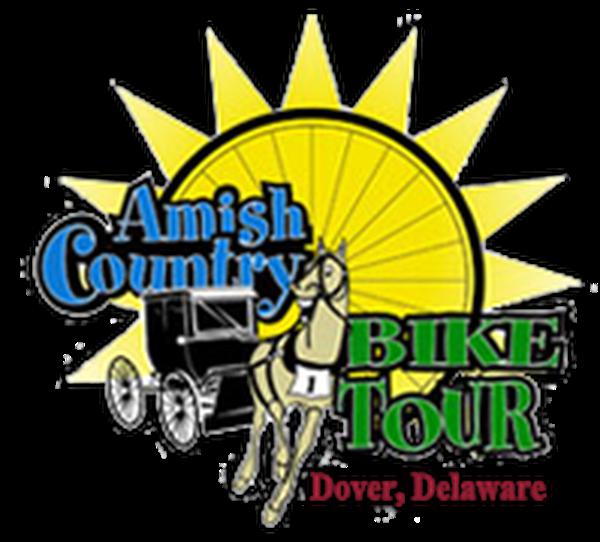 30th Annual Amish Country Bike Tour
Saturday, September 10, 2016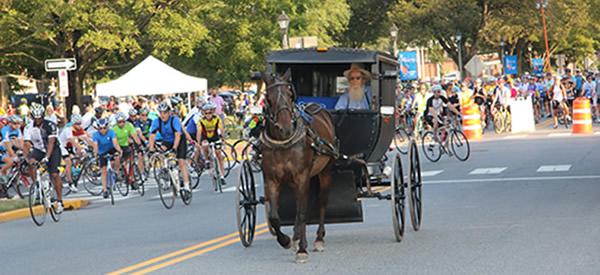 Ride with us in 2016!
The ride starts and stops at:
411 Legislative Avenue, Dover, DE 19901

Loops: 15, 25, 50, 62 and 100 miles, each of which starts and stops at Legislative Mall in Dover.
Day-of Registration: 7-10 A.M.
Mass Start: 8 A.M.
Optional Start Times:  7-10 A.M.

Delaware's 30th Annual Amish Country Bike Tour:
The state's largest and most fun cycling event -- will be Saturday, September 10, 2016, starts and stops at 411 Legislative Avenue in historic Dover, Delaware. Last year in 2015, 2,200+ cyclists from 25 states and England participated in the event. Register online by 4:30 p.m. September 4, or at the event on Saturday, September 10 from 7-10 a.m. Cash or credit cards accepted.

Registration Information:
Before July 1, 2016: $40/adults; $20 ages 5-16; under 5, free.
July 1- July 31, 2016: $50/adults; $25 ages 5-16; under 5, free.
August 1- September 9, 2016: $60/adults; $30 ages 5-16; under 5, free.
Day of registration is from 7:00 a.m. to 10:00 a.m. Cash and Credit cards will be accepted, No Checks. $60/adults; $30 ages 5-16; under 5, free.
If registered on August 22 or after your bib will be available for pick up at the "Bib Pick-Up" Tent the day of the bike tour from 7-10 a.m.
Includes bike tour map, giveaways, up to four food/rest stops including the famous "pie stop" at the Amish Schoolhouse AND the after-tour catered picnic!
Are you a Team Captain? To get your team registered at the ACBT Team Rates, email kctc@visitdover.com for instructions -- thanks!
Event is rain or shine, no refunds.
Website: http://amishcountrybiketour.com/