Softball Leagues

   Welcome to the City of Dover Parks & Recreation's   
   Softball League Home Page   
     Weather Line:  736-7155     
     League Coordinator: Steve Pickering
 (302) 736-7050     
---
2021 Kent County Church Softball League
 Softball - 2021 KCCL Playoff Bracket  (revised 7/21)
---
Please note COVID-19 guidelines and protocols will be in effect.
---
   ***  ALL SOFTBALL TEAM MANAGERS  ***   
 When submitting your line-up card to the umpire it must your have team name & date of the game. 
  When listing player names they MUST be listed with the  first intial  and  last name  .  
 Player names may NOT be listed with first name only and NO nicknames. 
 Any player listed on your line-up card that is not easily identifiable as a player on your roster WILL NOT BE CREDITED FOR PLAYING IN THAT GAME. 
---
♦ ♦ ♦ ♦ ♦ ♦ ♦ ♦ ♦ ♦ ♦ ♦ ♦ ♦ ♦ ♦ ♦ ♦ ♦ ♦ ♦ ♦ ♦ ♦ ♦
---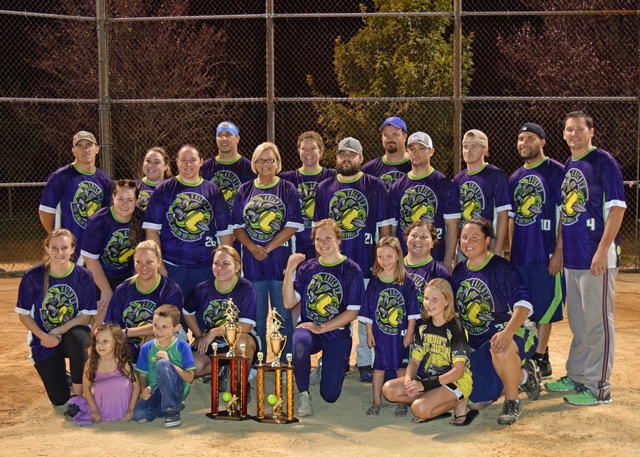 League Documents            
      2018 Summer Co Ed Softball By-Laws      
       DE Code - Abuse of a Sports Official        
 Reminders      :  
 No parking on the grass or driving to the fields, please use the designated parking lots only. 
 Alcohol use and possession in City Parks is against the law.  Dover Police regularly patrol the Parks and parking lots and will issue citations for violations.  Violators will also be suspended from the league. 
 Scores are to be called in prior to 9am the following morning.  Winning team manager is to call 736-7050 and leave a message with game score immediately after the game.   
 Field lights must be turned off immediately following the last game of the night on that field.