Customer Services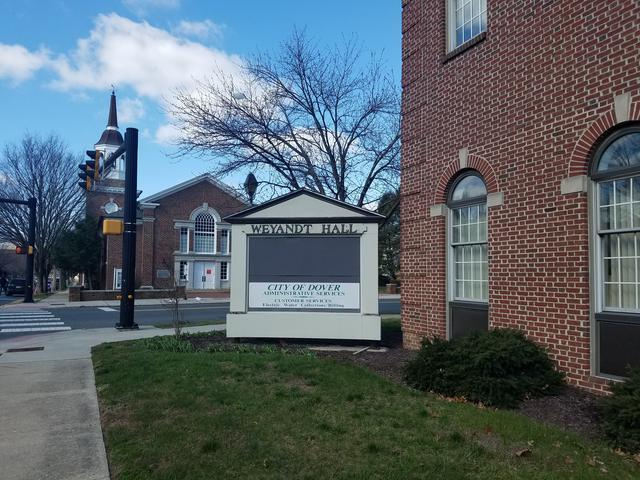 Mailing Address : 
City of Dover- Customer Services
P.O. Box 475
Dover, DE 19903-0475
E-mail:  ebilling[at sign]dover.de.us*
*Replace [at sign] with @
Physical Address: 
5 E Reed St, Dover DE 19901     Weyandt Hall     
Office Hours: 
Monday - Friday 8:30am - 5:00pm  *NEW SERVICE SIGN UPS & TRANSFERS NEED TO BE HERE BEFORE 4:30PM*    
Payments accepted from 8:30am - 5:00pm
Call center hours Monday - Friday 8:30am - 4:30pm
Tele#  (302) 736-7035   /    Fax#   (302) 736-7193 
Customer Service will be closed in observance of the following holidays: 
New Year's Day
Martin Luther King Jr's Birthday
President's Day
Good Friday
Memorial Day
Juneteenth 
4th of July
Labor Day
Veteran's Day
Thanksgiving Day
Day after Thanksgiving
Christmas 

 

 
"To provide quality public service to our diverse group of customers with professionalism, respect, & integrity" – Customer Service Mission Statement    

IF YOU ARE EXPERIENCING PROBLEMS WITH POWER OUTAGES, DOWNED POLES OR LINES, OR STREET LIGHTS OUT, PLEASE CALL (302) 736-7086. 
Approved Rates and Tariffs 2022 can be viewed by clicking here : Rates & Tariffs   
Updated Rates & Tariffs 7/1/2023 can be viewed by clicking here:  Rates & Tariffs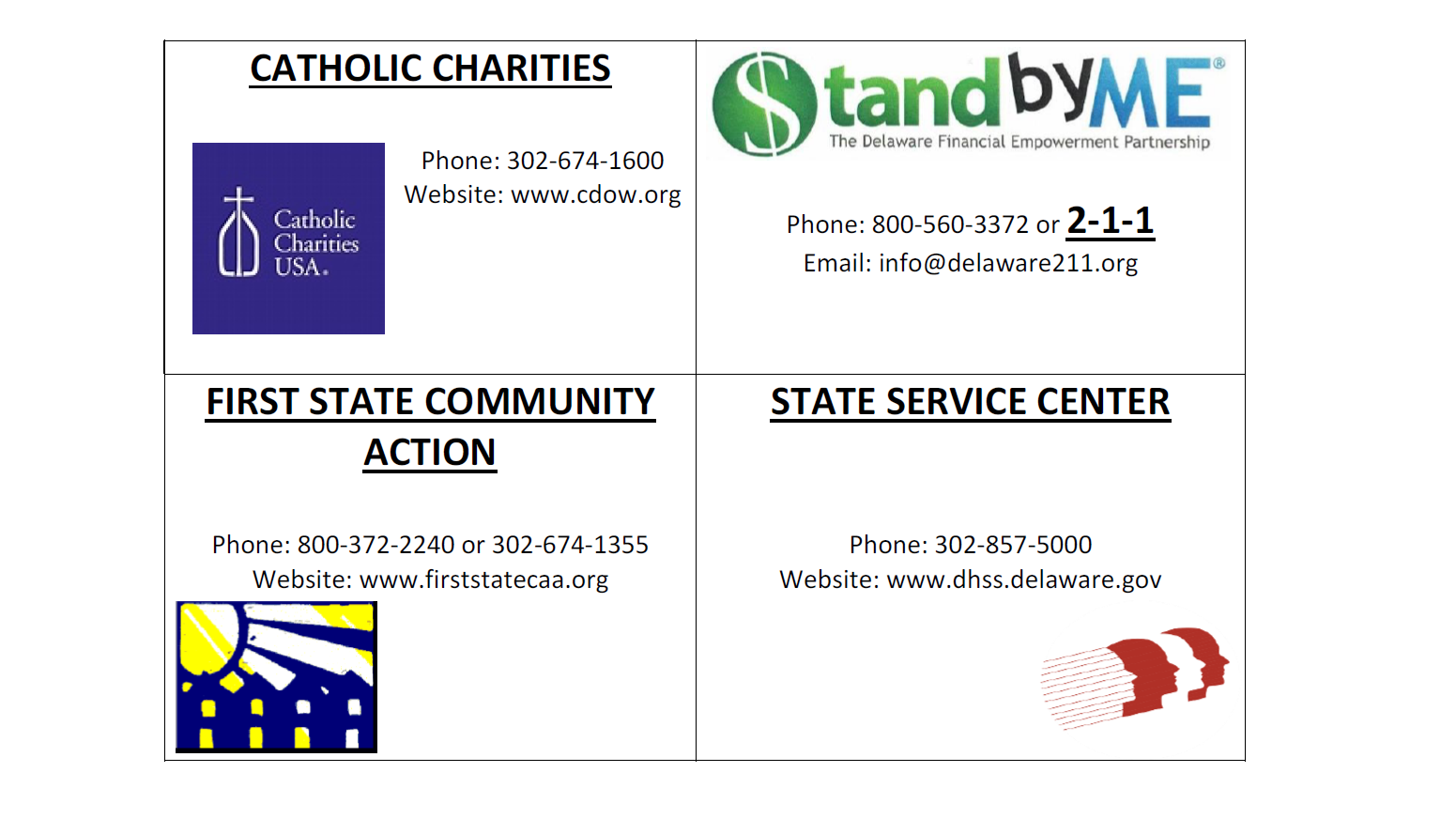 View links to payments, collection, rates, metering, and other resources: 
---
---
---
---
To Make payment on a collection account refer to IC Systems:
Utility accounts with termination dates from 1/1/19-8/31/19 need to contact IC Systems at (800) 279-7269.

Website: www.icsystems.com

Customers can make payment by phone with Visa, Mastercard, Discover and check by phone

Customers can mail a check or money order to PO Box 64378 St. Paul MN 55164. Payments made by Western Union are not accepted.
---
---
---
---
DISCLAIMER:    The information is prepared for you as a general guide to our utility policy. Please understand that it does not cover all circumstances and that it might not include specific details on a subject which interests you. If you have questions that are not covered here or want information on any subject, please give us a call. We are here to serve you!